Everyone has a story, and it just so happens that I have a passion to write about it.

From interviewing B.B. King and Joel Osteen to covering crime, food trucks or producing a weekly column, my more than 15 years as a journalist has afforded me the opportunity to meet interesting people and write about them for a variety of Texas publications, including Edible San Antonio Magazine, Latino Leaders Magazine, LOCAL Community News, The Texas Observer and San Antonio Christian Woman Magazine.

I am a freelance journalist, book editor and copywriter based in San Antonio, Texas, who loves writing feature articles about arts & entertainment, Pop culture and spirituality, but can write on just about any topic.
I started as a general assignments reporter in my hometown of Corpus Christi, Texas working for the Caller-Times, where I subsequently received a fellowship to study journalism at the Freedom Forum Diversity Institute at Vanderbilt University. Upon graduating I returned to the Caller-Times and was later blessed to pen a popular weekly column called "Spiritual Matters" that focused on Christian living, people, and testimonies within the Body of Christ.
My articles include featured interviews with notable Christian artists and pastors such as Lisa Osteen, Rev. Run, Amy Grant, Jeremy Camp, Toby Mac, Third Day, Vanessa Bell Armstrong, Salvador and Mandisa, as well as famed actors, authors and musicians such as Martina McBride, George Jones, Hal Holbrook and Bern Nadette Stanis.
In addition to writing stories, I have served as a principal book editor for other Christian authors.

Did I mention I'm a Beatles SUPERFAN?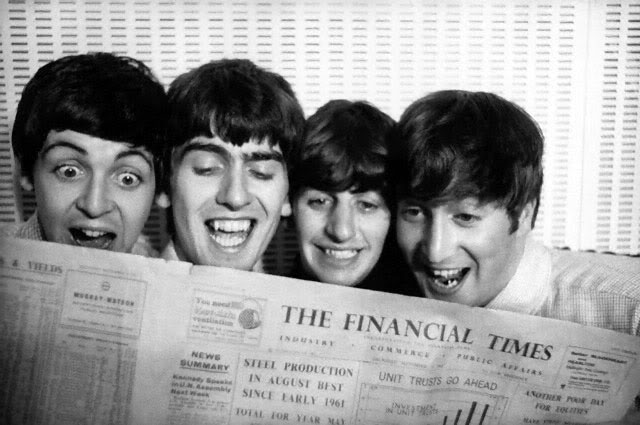 I also enjoy listening to a variety of music genres, watching movies (especially classic black & white films), reading, going to the theater, British comedy, cooking and travel, among other things.

So, have a look around and feel free to, as we say in Texas, "give me a holler" via my Contact Page.